Forget everything that you think you know about PGA National Resort. Ignore the fact that the Champion Course has hosted an annual PGA Tour event since 2007, and set aside any recollections of the Ryder Cup or the PGA Championship, both of which were contested at the sprawling Palm Beach Gardens resort in 1983 and 1987, respectively. Similarly, strike from your memory the 19 consecutive Senior PGA Championships played at PGA National from 1982 to 2000.
Yes, the resort's pedigree as a championship golf venue is irrefutable, and its premier layout, along with significant new course developments at the property, warrant every bit of praise and publicity that PGA National has recently received (more on this later). Yet, a lavish dinner at The Butcher's Club — the resort's new flagship restaurant — is as compelling a reason to visit PGA National as any of the resort's championship-caliber golf experiences. And that's saying something.
It's not every day that a destination golf resort's food and beverage program is as enticing as its portfolio of courses.
It's not every day that a destination golf resort's food-and-beverage program is as enticing as its portfolio of golf courses, but such is the reality at PGA National. The property's trio of distinctive and divergent eateries encapsulate the effectiveness of a recent, all-encompassing renovation that spanned about a year and a half and exceeded $100 million. Over that period of time, no aspect of the resort was untouched.
Fare Games
The triumph of The Butcher's Club begins with the restaurant's visionary founder, executive chef Jeremy Ford, best known for winning season 13 of Top Chef in 2016. The space's décor and overall Art Deco-inspired aesthetic evokes a luxury railcar of a bygone era, while hickory-shafted clubs displayed in the foyer and framed black-and-white golf photos hanging in the main dining room serve as a tip of the cap to the primary lifestyle that has drawn members and guests to the resort since it opened in 1980.
Without question, dinners at The Butcher's Club are indulgent affairs. Those seeking lighter plates of still flavorful and creative food will be appeased downstairs at Honeybelle, an all-day restaurant spearheaded by another Top Chef alum, Lindsay Autry. (Insider's tip: Autry's fried chicken—in either entrée or sandwich form—isn't to be missed.)
Upstairs at The Butcher's Club, on the other hand, delectable cuts of dry-aged prime beef serve as the headlining stars for the night. That being said, the crunchy "Bravas" potatoes accented by soppressata ham, sofrito, pepita, truffle aioli and aged parmesan steal the show. It's not all rich and heavy fare, either, as the list of starters includes local tuna crudo served with a green-chili buttermilk yogurt, sugar snap peas, passion fruit and puffed rice. Alternatively, patrons will be wowed by the kai kai tomatoes and burrata, where a meyer lemon confit provides just the right amount of brightness to cut through the richness of the soft cheese.
Ferenc Fehervari, the restaurant's general manager and a level-2 sommelier, deftly pours a glass of the 2020 Domane Wachau Gruner Veltliner to pair with the burrata, since the wine adds complementary crispness and acidity. However, much of the restaurant's waitstaff could handle that task themselves, as six of the nine servers at The Butcher's Club are sommeliers with at least level-1 certification.
Where The Butcher's Club truly separates itself from so many high-end steakhouses — especially those at destination golf resorts — is the staff's ability to create bespoke whiskey pairings with each course throughout a meal. A 12-year-old Auchentoshan single malt Scotch provides delightful honey and heather notes that play wonderfully with the tuna crudo, for example, while later in the meal, WhistlePig's Old World Rye and The Macallan's "Rich Cacao" Harmony Collection single malt deliver a richness that first balance the savory notes of the main course and then double down on the sweetness that characterizes the restaurant's take on sticky toffee pudding.
Nostalgic by Design
A meal at The Butcher's Club or Honeybelle will reaffirm to members and guests how much PGA National has transformed from the dated and tired establishment that Brookfield Asset Management acquired back in 2018. Yet, returning guests familiar with "what used to be" will see notable differences the moment they drive around the resort's portico. And that says nothing of the double take that those guests are likely to do once they enter their rooms.
Stepping foot inside any of those recently renovated guest rooms and suites — all 360 of them — is akin to being transported back in time. The furnishings and décor throughout the resort, especially in each of the guest rooms, embrace a retro look. Those at the resort aptly describe it as "1960s Palm Beach chic."
Ironically, PGA National first opened 42 years ago, so while the resort's new interior design is successfully nostalgic, it also swathes the property in the trappings of an era that predated the resort by more than a decade. Nevertheless, the wide-sweeping changes across the property have done more to reimagine the resort than any previous renovation project.
"Everything has transformed more over the past three years than I've ever seen," says Tim Cantwell, a teaching golf professional and member of the PGA of America, who has been affiliated with the resort in some form or fashion since the late 1990s, including a more than decade-long period of time where he enjoyed an honorary membership at the club. Today, Cantwell works predominantly as a golf instructor for PGA National members, though his instruction is also available to resort guests. "That transformation is what's drawing more members here and more families here," he adds. "It's pretty cool to be a part of it."
A New Golfer's Playground
The Champion Course at PGA National will always be the draw for golfers who aspire to visit the resort. They see it on TV every February or March when the PGA Tour returns to Palm Beach Gardens for the Honda Classic, and depending on the severity of the weather that week — in particular, the strength and frequency of the wind — they'll watch some of the world's best golfers struggle to break par. The Champion Course is a bucket list layout, if only because it allows average amateurs the chance to play the same course that the pros do. There just aren't many golf destinations where weekend warriors and high handicappers can have that experience.
The Champion Course may be what brings most guests to the resort, but the property's other golf layouts — most notably its two newest offerings — are certain to be what entices those guests to come back. As a part of the resort's $100 million-plus renovation, The Squire course (a shortish layout opened in 1983 and played mostly by members) was completely overhauled. In its place, two new courses were built: a 9-hole short course called The Staple and an 18-hole layout called The Match, the latter of which plays slightly less than 6,000 yards and has the potential to introduce many first-time visitors to an entirely new way of playing golf.
"I want everyone who plays The Match to say, 'I had the most fun I've had on a golf course in years,' " says Andy Staples, the architect who created both new courses. "I want it to be about social interaction and doing the things we love about the game of golf with friends and family. I didn't want it to be a card-and-pencil kind of golf course experience."
As its name implies, The Match course is designed specifically for match play, where flowing teeing areas on each hole allow the course to play drastically different from one round to the next. According to Staples, when players of similar ability challenge each other on this unique course, traditional match-play format works best. In that scenario, the winner of a hole determines where they'll tee off on the next one. When a group is comprised of players with far different skill sets, Staples suggests a two-man team format where six holes are played as a scramble, six holes follow alternate-shot rules, and the final six holes use best-ball scoring. "That's the Staples roundup," he says.
According to Jane Broderick, PGA National's director of golf, this new course and the unconventional method of play that it encourages isn't something that some members immediately gravitated to. However, Broderick jokes that she was able to talk many of them off the ledge. "I've told them that when golf originated in Scotland, there weren't 19 sets of tees; no one had a handicap; and there weren't course ratings or slope ratings," she says. "Everyone just went out and played and had fun."
First-time players on The Match course will also notice that, in addition to the holes not being branded with a designated par, many of them are sparsely bunkered. In fact, some holes are entirely devoid of sand. In place of traditional traps, Staples utilized a lot of mounding, where uneven lies can lead to off-balance swings (or unpredictable outcomes) — challenges that equally affect highly skilled and not-so-skilled golfers. "With a wedge in your hands and having a side-hill lie 80 yards away from a perched green, it makes you feel engaged," Staples says. "Suddenly, the course doesn't feel like it's [only] 5,800 yards long.
"The concept of designing a golf course that's challenging for the better player but interesting and fun for the average player, it's so easy to say," he continues. "But it's so hard to knock out of the park."
Over on The Staple, holes range from 48 yards to 130 yards in length, where the teeing grounds are delineated by Adirondack chairs. However, those "tee boxes" are merely suggestions, meaning players can chose to play a hole from almost any starting point (assuming, of course, that the course isn't overly crowded and pace of play isn't a consideration).
"We've unbuttoned the top buttons of our golf shirts," she declares. "It's not our grandfather's game anymore. We're taking it in a new, fresh direction."
With that in mind, The Staple often becomes a golfer's playground in the late afternoon. If they're out on the course by themselves, players can hit multiple balls to practice all phases of their short game, or groups of more skilled players can challenge each other by starting holes in challenging locales, such as a fairway bunker. "As a golfer, it's an incredible place to work on and hone in on your short game," says Cantwell.
Regardless of how golfers choose to approach The Staple or The Match, it's clear that both layouts aim to inject a much-needed dose of fun and jollity into social rounds played with friends and family. It's exactly what golf has needed, and Broderick is thrilled about the potential that these new courses have to further and broaden the game — both in general terms but also at PGA National specifically.
"We've unbuttoned the top buttons of our golf shirts," she declares. "It's not our grandfather's game anymore. We're taking it in a new, fresh direction."
---
Experience PGA National at the Champions Classic
Get your golf team together and enter to play in the Invited Clubs Champion Classic, being held November 9-13, 2022, at the PGA National Resort. The Classic will welcome 75 teams from Invited Clubs and Affiliate Clubs from across the country to play in a 54-hole, shamble-format tournament on the Champion, Palmer and Fazio courses. You'll stay four nights and enjoy meals, entertainment and sponsor gifts, plus prizes for the winning teams. Visit Invited Club Tournaments for more information.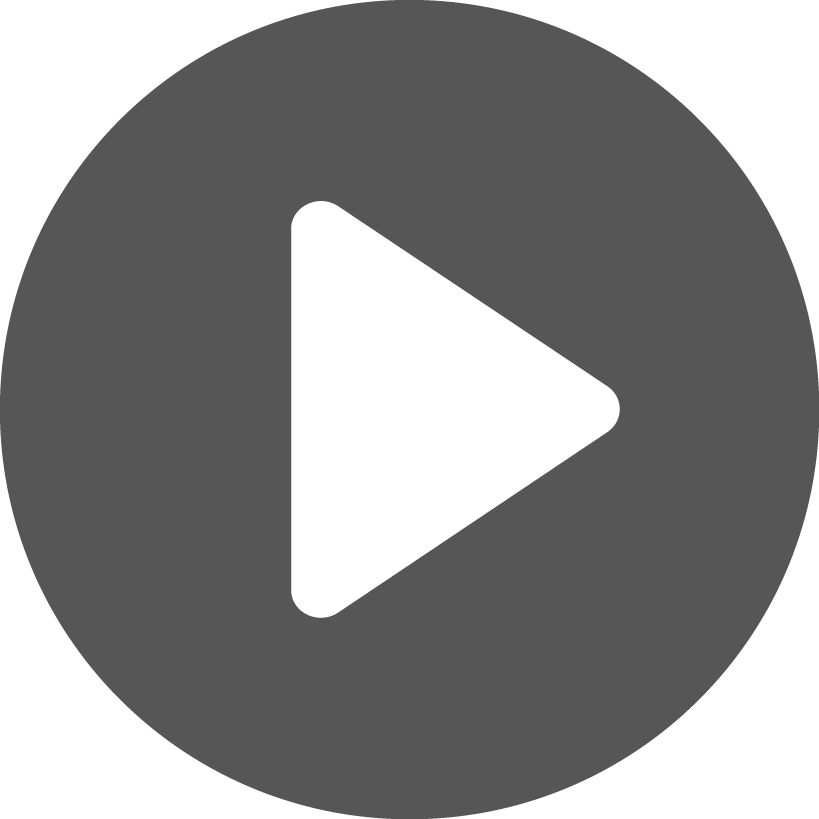 ---
Enjoyed this? You might also enjoy these articles from the summer edition of Invited Magazine:
How to hold the club correctly to get the best shot possible
---
Advertising